LAST UPDATE:

08.01.2021




--------------------------------------
This is where the set files for

Ruxzo

are placed and updated.



Important facts:
*

Ruxzo is built on the principle of "one step per bar" which means that the decision to trade it takes strictly at the close of the candle. Not inside candle, but only at the close candle. This allows you to test and optimize the Ruxzo at control points with an error of about 5-15%. This gives a greater advantage in the speed of optimization, but you need to remember that control tests must be done on a tick basis.
ICMarkets 2015-2021 - every tick​
Alpari 2000-2021 - control points​
Tickmill 2000-2021 - control points​
*

Some sets may show good results at broker X, some at broker Y. But only forward tests will show which Sets are best in real trading. I recommend doing a forward test on the demo first.

*

All the sets presented here are very superficial, if you make a fine adjustment, you can achieve much greater results. I recommend optimizing the sets yourself.
--------------------------------------


EURCAD #1
ICMarkets 2015-2021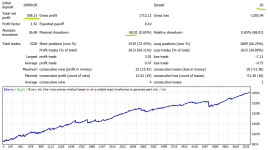 Alpari 2000-2021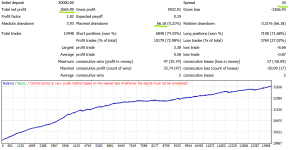 Tickmill 2000-2021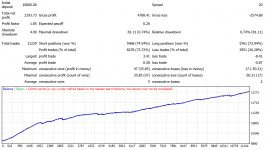 EURGBP #1
ICMarkets 2015-2021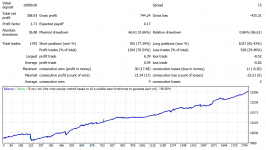 Alpari 2000-2021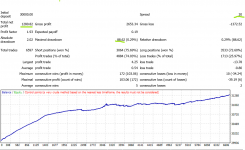 Tickmill 2000-2021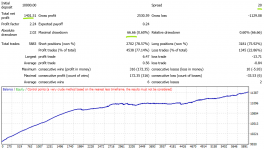 GBPUSD #1
ICMarkets 2015-2021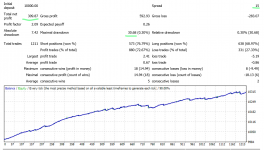 Alpari 2000-2021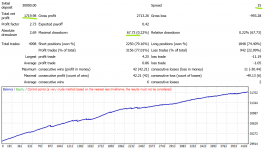 Tickmill 2000-2021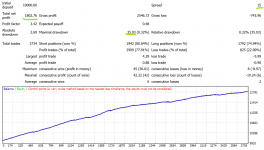 Also in the archive below you will find Reports on these backtesting (ICM, Alpari, Tickmill) as well as set files for them:
AUDUSD #1
EURAUD #3
USDCHF #1


USDCHF #2


USDJPY
EURUSD #1
EURUSD #2
GBPAUD #1
GBPAUD #2
GBPCAD #1
GBPCAD #2
A total of 15 sets and 45 reports.
This is not a limit, just not enough time for others symbol.
--------------------------------------
Important!
1)All these tests were carried out very quickly and superficially only to demonstrate the possibilities, if you conduct an independent accurate optimization, you can find the perfect setting for each symbol, but this requires a lot of time, so I will add the recommended sets here from time to time.

2)Not all sets are well reproducible. It is always necessary to conduct minimal forward tests.

3)To achieve a good result, you can use any parameter, for example, you can optimize Russo so that it only trades one order.
Here is the result:
EURAUD fifo
ICMarkets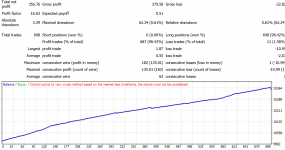 4)In a few days, I will make a description of each setting so that anyone can make their own optimization. While I attach a set, for quick optimization.

5)This is the first version, if you find a bug or have any suggestions, please email us:
ruxzo@gogopips.com
--------------------------------------
So far, I only recommend from the sets:
EURGBP,EURUSD, AUDUSD, EURCAD,GBPCAD,USDJPY
DOWNLOAD set file from MQL5
DOWNLOAD report BT from MQL5
Also you can download below in the attachments.
Last edited: