Hello-Trader!
I will try to be brief and not take up much time.
Many people know that Stenvall has been subjected to illegitimate use. For a long time, im no attention was paid to this, since there was no harm. But at some point it got out of control.
All I know is that Stenvall to parsing the server for news, according to the logs Apache, at the peak the activity reached 1800 pirate accounts. Also, It is impossible to count the number of accounts that did not receive the news. After the attack on the pirates, this number decreased several times.
What is this message for ?
I ask you to stop unlicensed use, I appeal to traders whose deposits exceed 5K USD. Otherwise, you will be attacked again.
How does the identification of pirated accounts occur ?
All hacking methods use the same methods, this is the creation of a VPS stamp with an official purchase.
If your stamp is pirated, then the account is also pirated, this method works 100% and does not give errors.
How does the attack happen ?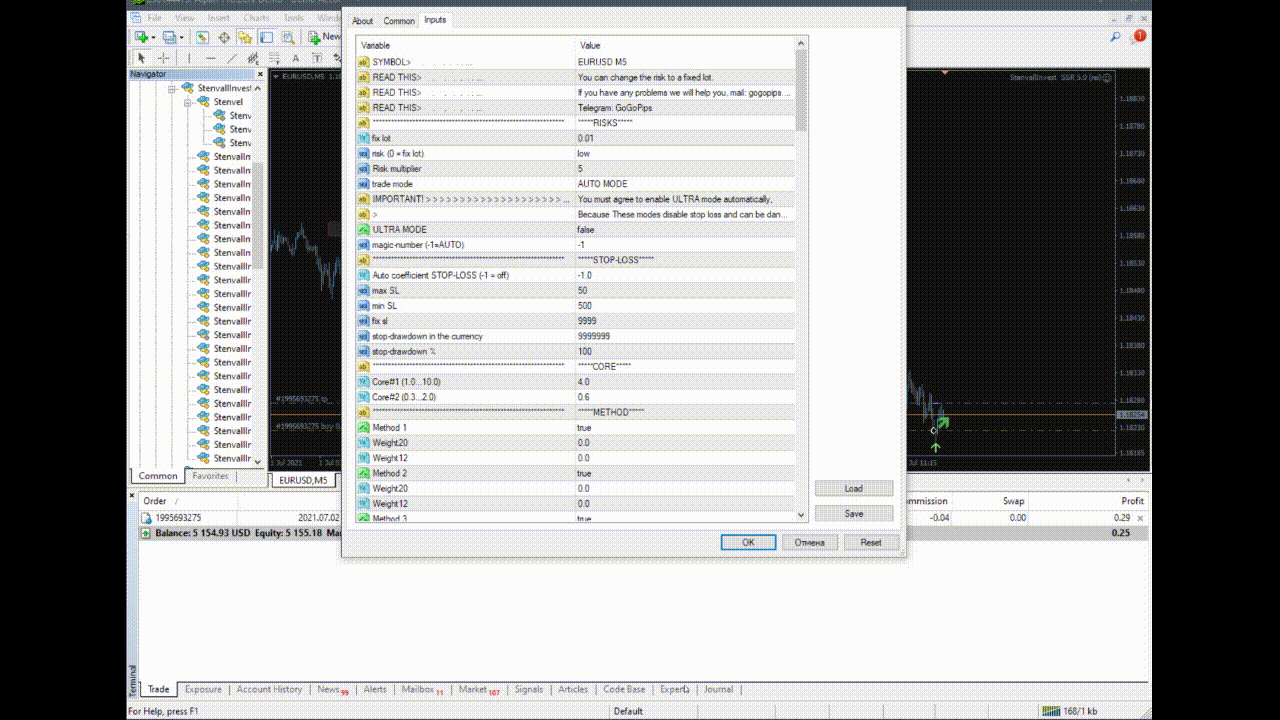 Here you can see how the pirate account lost 20% of the deposit in 4 seconds.
If your account is pirated, you will not immediately be attacked, the function will randomly determine the date and time.
This is necessary because not all pirate stamps have been identified.
After the attack is completed, the EA will delete itself from the account.
Disconnecting from the server will not save you from an attack ?
Perhaps you didn't know, but any EA can contact MQL servers via http socket without permission.
In any case, my task was to warn you, you can take a chance and test your luck, the main thing is that you would not regret it.
Can this affect official buyers ?
Of course not, if it could somehow endanger official buyers, then all this would not have happened.
Official buyers are 100% protected, besides, the main campaign of attacks has already been completed.
Why is this happening ?
This happened because MT4 has not been supported by MQL for a long time. MQL is not profitable to implement global updates, all forces are thrown on MT5 as well.
Therefore, from 01.02.2021, the global transition of Stenvall to MT5 began.
Stenvall MT5 is already ready and available in the market.
I am sure that hacking MT5 is almost impossible.
There is a lot of new things in the MT5 update, you no longer need to connect the server and download news. This is an important transition to a new level. All new developments will now be only on MT5.
Conclusion
I do not consider the enemies of those people who do not have the opportunity to buy a license (not necessarily Stenvall) I don't mind if people with a deposit of up to 1-5K USD used the EA for free. But unfortunately, it is impossible to separate "large" traders from "small ones".
I have known about piracy for more than a year, but I did not take any action until it became dangerous.
If you have the opportunity then switch to the official side:
MT5 - https://www.mql5.com/en/market/product/65837
MT4 - https://www.mql5.com/en/market/product/69522
If this is not possible then join us in the community we will soon be giving away 25 licenses -
https://t.me/invest_forex
Last edited: